Three Cheers Pub Co. has worked with the Kivuli Trust since 2009 helping to pay for the running costs of two boarding houses. In October 2016, Three Cheers Pub Co. owner Tom Peake visited the Gilgil Special School to see the impact that monies raised have had on the children and the school. December 2016 saw the start of a new fundraising initiative in order to provide hot water for the children and to build an all-important playground.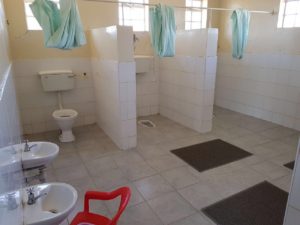 In less than four weeks, Three Cheers Pub Co. and its lovely customers raised £15,000 to help change the lives of children with disabilities in Kenya. Customers were kindly asked to donate £1 at the bottom of their bill for the 'Change a Child's Life' Campaign and did so in spades, exceeding the target set by a massive £3,000. For every £1 donated, Three Cheers Pub Co. doubled the amount.
One hundred percent of the money will fund the purchase of solar powered water heaters and a playground at the two hostels in Gigil. A hot shower and the chance to play are things our children often take for granted. In Gigil, this will make a massive difference.
Tom Peake, co-owner of Three Cheers Pub Co., said: "We knew we wanted to make a difference but the result of this campaign has been immense. We raised much more than we expected which is all down to the amazing generosity of our loyal customers. We've been quietly supporting Kivuli since 2009 and it's great to do something as life changing as this. Thank you."